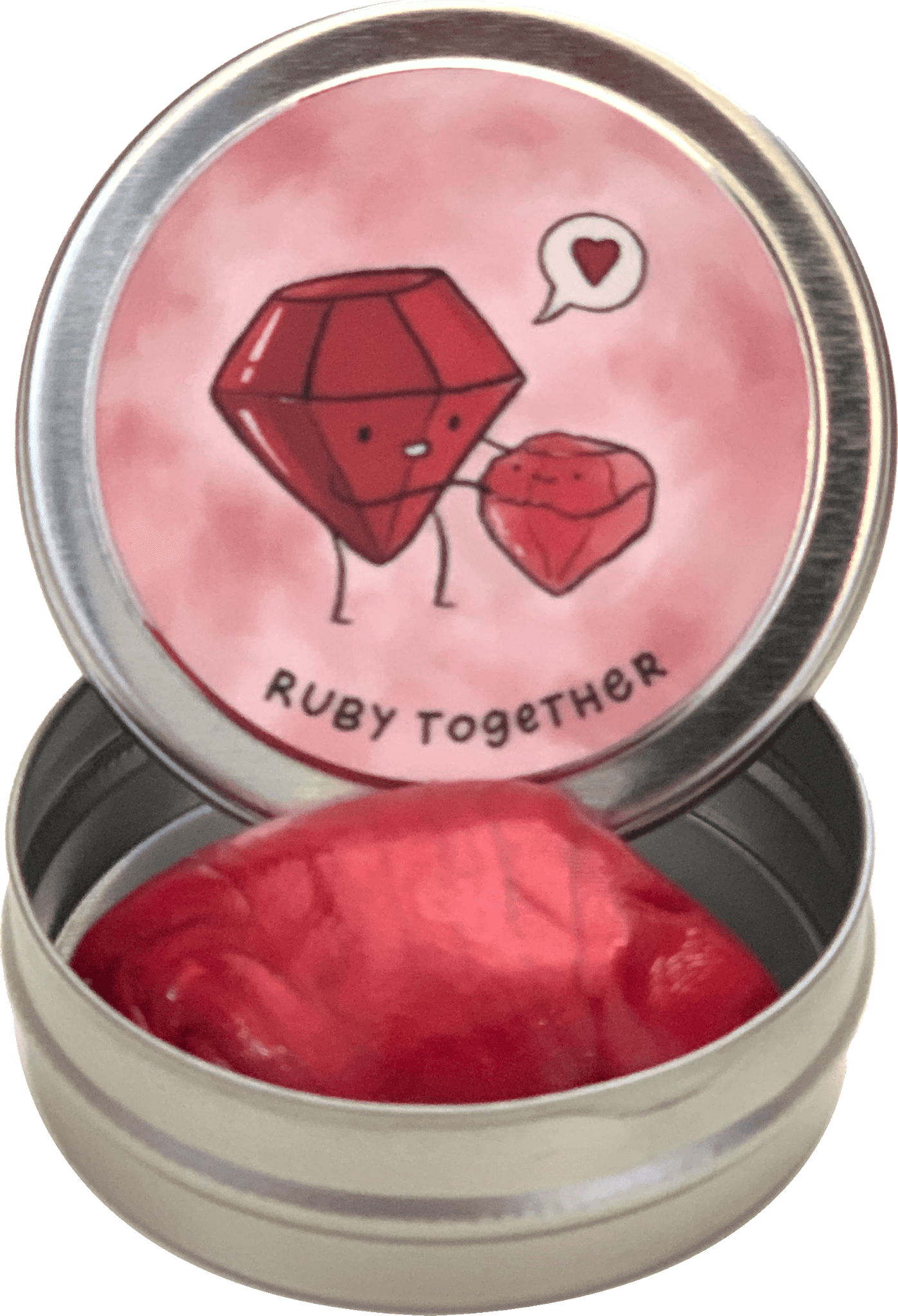 ruby buddy thinking putty mini tin
This mini tin contains sparkling Ruby-colored thinking putty. Squish it, stretch it, snap it, etc, etc. Use it to make your own Ruby buddy, just like the ruby on the label, so you too can Ruby Together!
100% of the profits from this product go towards Ruby Together, to fund the continued development and maintenance of Ruby open source projects.