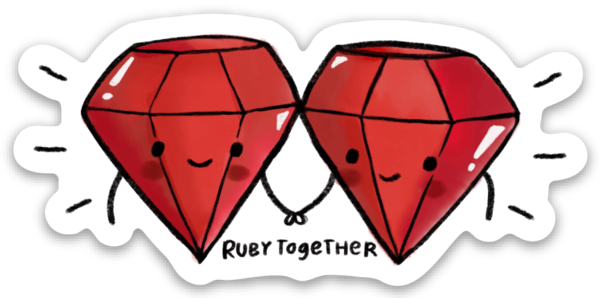 ruby friends sticker 3-pack
Ruby Together is a non-profit trade association dedicated to funding the continued development and maintenance of Ruby open source projects. Its logo is two rubies, hanging out together. This pack of 3 stickers showing two Rubies literally hanging out together is perfect for putting on a laptop or water bottle. Plus 3 stickers means there are enough to share with your friends!
100% of the profits from the sale of this product go to Ruby Together and Ruby open source projects like Bundler and Ruby Gems.