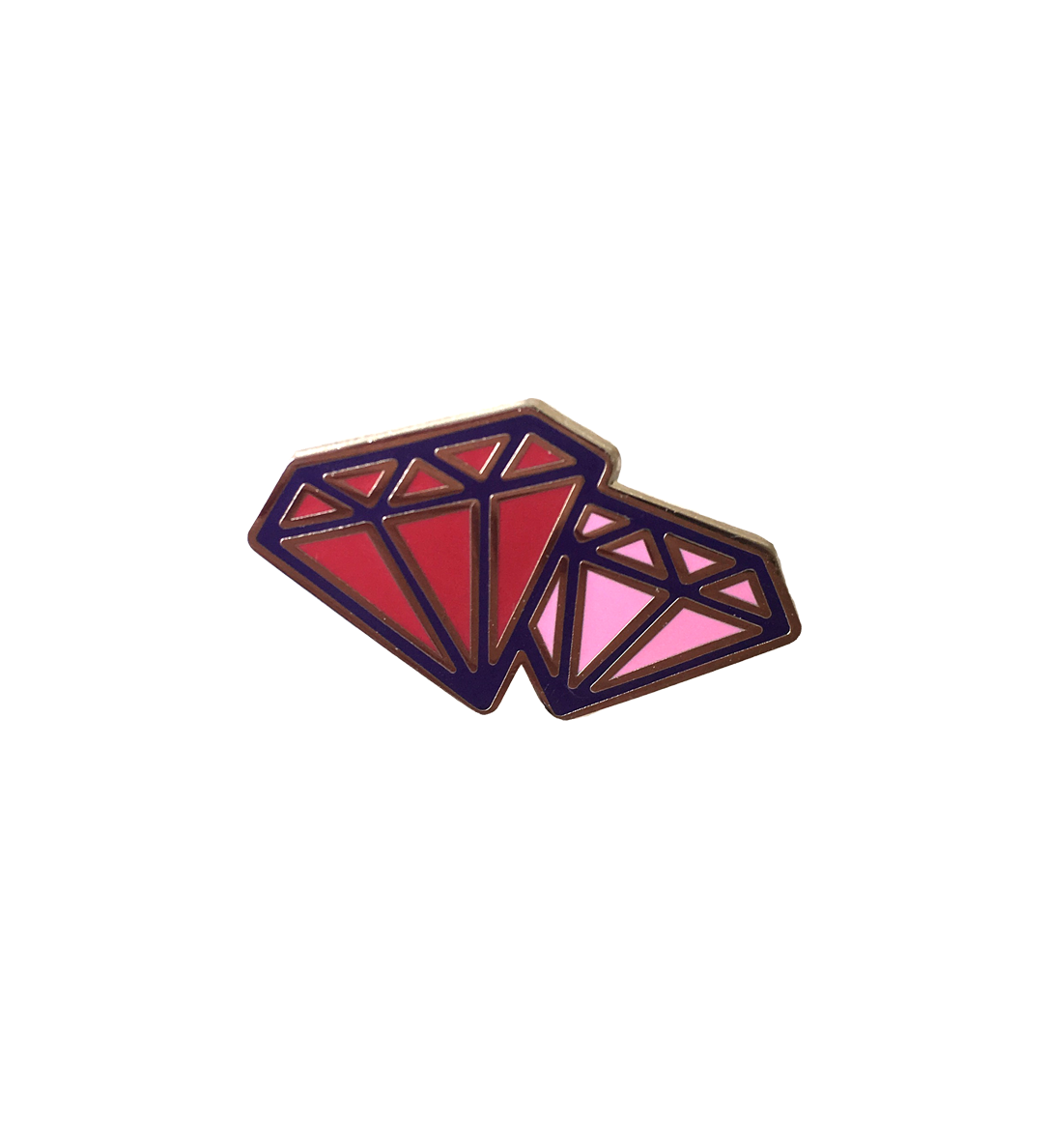 ruby together lapel pin
Enamel pins are super in right now, along with paying fair wages for open source development! This cute lil lapel pin features the Ruby Together logo, and it will look snazzy on your denim jacket, backpack, shirt, or other apparel! 
As an allergy note, this product contains nickel.
100% of the profits from this product go towards Ruby Together, to fund the continued development and maintenance of Ruby open source projects.